Hello again. I'm the one that posted the gnomes a couple of weeks ago.

Here is part of my retro Barbie collection:






They're all repros, of course. I don't have 5 grand lying around to drop on an original #1. ;)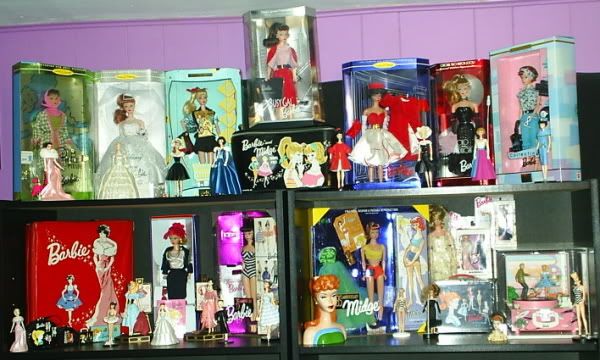 close-ups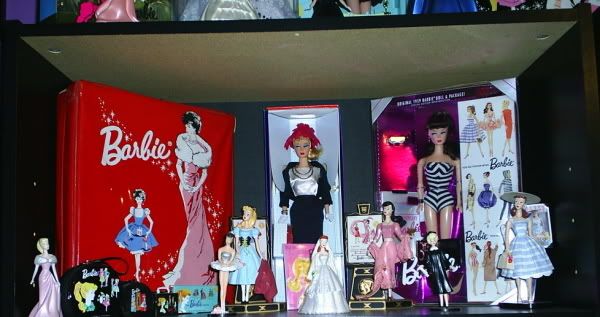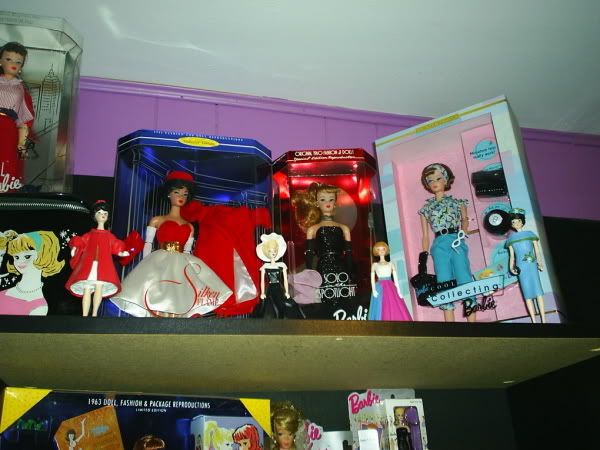 This is Francie, Barbie's "mod cousin".


(sorry about the mess, I somehow forgot to crop this one)

Oh I lied, I do have a couple of vintage ones stored in the cases that belonged to my mom when she was a kid. I keep them stored since I don't have a glass case to put them in. The cases are vintage as well, but pretty cheap & easy to find.

And there you have it. I'm currently in the process of trying to complete my repro collection, but that's what's so fun about collecting them!